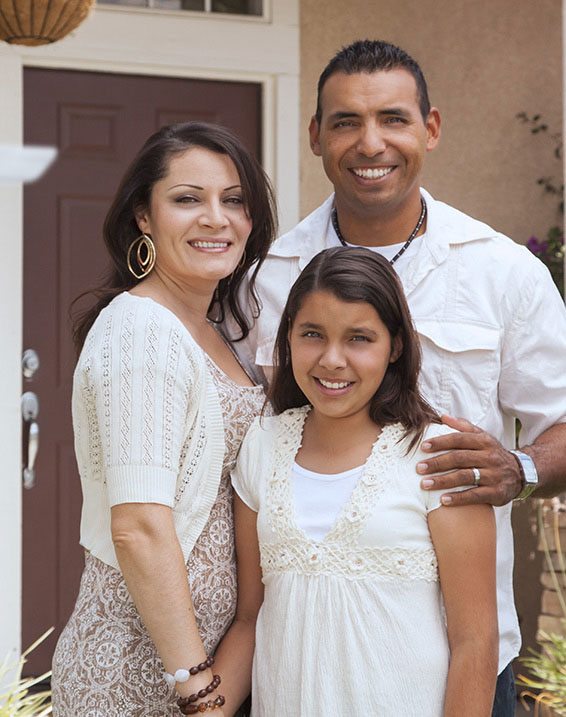 HACA's Housing Programs
Home is where the heart is. It's a place to raise a family, take a break from work, and enjoy time with friends. For 80 years, the Housing Authority of the City of Austin has offered a hand up to families and individuals by providing an affordable home and avenues to self sufficiency. HACA currently provides housing to more than 19,000 Austinites on a daily basis.
The need for affordable housing in Austin continues to grow and exceeds the housing assistance currently available. Therefore HACA uses waiting lists to administer its housing programs to eligible families. HACA administers one waiting list for the Housing Choice Voucher (HCV) program (formerly Section 8) and 18 waiting lists for its Project-Based Rental Assistance (PBRA), Low-Income Housing Tax Credit (LIHTC) and Public Housing properties. For more information about our properties, visit our locations page.
The first step in the application process is to complete and submit a pre-application. Pre-applications are accepted through the application web portal hacanet.org/residents/welcome.
Once you have submitted an application, you may check your status on the waiting list at myhaca.org. All duplicate applications will be deleted. If you need assistance finding a free public computer lab in your area, please see our list of computer resources.
HACA does not provide emergency housing. If you are in need of affordable housing assistance while on one of our waiting lists or if you were unable to get onto one of our waiting lists, please check out these other housing resources.
Required Information
– Full names
– Social Security Numbers (if applicable)
– Birth dates
– Estimated Gross Income
– The entire pre-application must be completed and submitted before an applicant can be placed on a waiting list.
A full explanation of all the eligibility requirements and program rules for HACA's Public Housing program can be found in the Admissions and Continued Occupancy Policy, in the Tenant Selection Plans for the PBRA program, and in the Administrative Plan for the HCV program. A summary of those requirements are listed below.